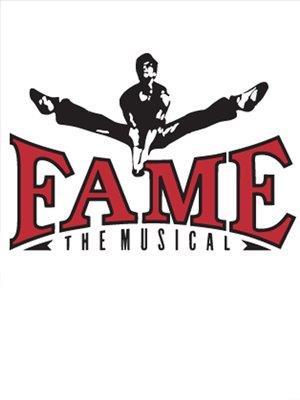 CHICAGO HEIGHTS—(ENEWSPF)—July 5, 2018
To close the 2017-18 season, The Drama Group is revved up to bring 'Fame, The Musical' to the south suburban audience. This high-octane musical, directed and choreographed by Liz Yerkovich, will be performed at The Drama Group's Milord Studio Theatre on July 27, 28, August 2, 3 & 4 at 7:30 p.m .and matinees on July 29, August 4 & 5 at 2:00 p.m.
Tickets are $21 for adults; $20 for seniors and $15 for students with ID. Group discount rates are also available. Good seats are available. Tickets can be purchased by calling the Box Office at 708-755-3444 or online here.
The Drama Group's Milord Studio Theatre is located at 330 W. 202nd Street in Chicago Heights. For directions and other information regarding Drama Group activities, please visit our Website.
SYNOPSIS – 'FAME, THE MUSICAL'
An unmistakable title from the unforgettable film and television franchise, FAME, The Musical inspired generations to fight for fame and light up the sky like a flame!  Conceived and developed by David De Silva – now known affectionately to the planet as "Father Fame" – this high-octane musical features Academy Award-winning title song and a host of other catchy pop numbers.  The show follows the final class of New York City's celebrated High School for the Performing Arts from their admission to their graduation.  All the struggles, fears and triumphs – from prejudice to substance abuse – are depicted with razor-sharp focus as the young artists navigate the worlds of music, drama and dance.
Liz Yerkovich, the Director/Choreographer for FAME, THE MUSICAL claims "art imitates life" as she is a choreographer and dance instructor in her everyday life at The Dance Company in Frankfort, IL and witnesses every day the sacrifices and triumphs in the lives of her dancers.
Get your tickets now!
CAST: 'FAME, THE MUSICAL'
NAME
CHARACTER
CITY/STATE
Jessica Cepolski
Serena Katz
New Lenox, IL
Danny Provis
Joe Vegas
Frankfort, IL
Abigail Brown
Iris Kelly
Tinley Park, IL
Dillion Ruzich
Nick Piazza
Frankfort, IL
Mary Zopf
Lambchops/Grace Lamb
New Lenox, IL
Alicia Cuccia
Ms Greta Bell
Mokena, IL
Aaron Wolf
Mr Sheinkopf
Chicago, IL
Michael DePriest Reed
Mr Myers
Robbins, IL
Samm Hilger
Miss Esther Sherman
Burbank, IL
Chris Paicley
Goody / Goodman King
Chicago Heights, IL
Elena Karnezis
Carmen Diaz
Aimee Jarzembowski
Mabel Washington
Chicago, IL
Michael Kennedy
Tyrone Jackson
Homewood, IL
Tom Cook
Schlomo Metzenbaum
New Lenox, IL
Christine Rauwolf
Dance Major
New Lenox, IL
Calista Harvey
Dance Major
Mokena, IL
Tara Collins
Dance Major
Monee, IL
Kylie & MacKenzie Brady
Dance Majors
Frankfort, IL
Christin Monroe-Haynes
Dance Major
Crete, Il
Olivia Feiberg
Dance Major
New Lenox, IL
Lauren Dauber
Dance Major
Frankfort, IL
Hanna Kunkle
Dance Major
Manhattan, IL
Anna Breitbarth
Dance Major
Frankfort, IL
Alexa Zeller
Dance Major
Frankfort, IL
Natalie Mattson
Dance Major
Lockport, IL
Alexis Portillo
Dance Major
Chicago, IL
Eli & Allison Wesselhoff
Acting/Music Majors
New Lenox, IL
Mandy Sigale
Acting/Music Major
Flossmoor, IL
Matthew Ryan
Acting/Music Major
Chicago Heights, IL
Shelby O'Neil
Acting/Music Major
New Lenox, IL
Ty Kruizenga
Acting/Music Major
New Lenox, IL
Hailey Brisard
Acting/Music Major
Chicago, IL
Ethan Fasio
Acting/Music
Mokena, IL
Production Team
Liz Yerkovich
Director/Choreographer
New Lenox, IL
Kelsey Zakrewski
Assistant Choreographer
Chicago, IL
Angela Marciszewksi
Musical Director
Flossmoor, IL
Regina Gadotti
Assistant Director
Chicago Heights, IL
Gil Oliva
Set Design
Oak Lawn, IL
Rick Keeley
Light Design
Normal, IL
Dawn DeVries
Costumes
Park Forest, IL
Regina Gadotti
Make up & Hair Design
Chicago Heights, IL
Terrance Brown
Sound
Chicago, IL
MJ Renzi
Set construction
New Lenox, IL
Dayna Sterkowitz
Stage Manager
Olympia Fields, IL
Barbie Whitney
Paint chair
Richton Park, IL
Jeanne Markionni
Production Manager
Frankfort, IL
Tina Zagone
Marketing / Publicity
Olympia Fields, IL
Diane Kaffka
Publicity Photos
Tinley Park, IL
Source: www.dramagroup.org