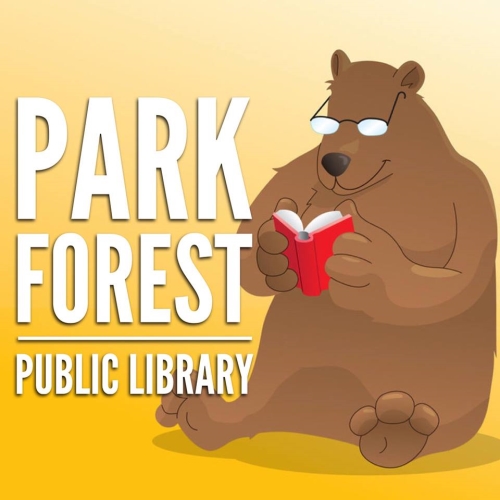 Park Forest, IL—(ENEWSPF)—June 29, 2018
The Park Forest Public Library, 400 Lakewood Boulevard, has announced its July 2018 special events.
Coming up in July:
July 14 — "Local Author Group Meet & Greet" (11 a.m.) Join us for our official kick-off of our Local Author Group. If you are an accomplished author, just starting out, or contemplating about becoming an author, come to our meet and greet to mingle, share stories, and become inspired by other local authors.
July 14 — "Paint and Sip" (1 p.m.) Join artist Dana Bloede as she demonstrates how to paint your very own selfie. Bring your favorite photos to the program for inspiration! Bloede's paintings were made to evoke feelings such as peacefulness, warmth, and trust. By using mixed media along with a compelling story, bright colors, and beautiful texture, Bloede will instruct you how to create a masterpiece of your very own. This event is suitable for patrons 18 years old and up. Registration is required! Punch will be served.
July 28 — "Growing African Violets" (1 p.m.) Saintpaulias, more commonly known as African Violets, are a species of herbaceous perennial flowering plants that are native to eastern tropical Africa. Typically, the African Violet is a common household indoor plant. Join award-winning expert Adrienne Rieck for a live demonstration, discussion, and Q&A all about these beautiful plants and the rules of their care.
July 30 — "Summer Reading Finale" (11 a.m.) Join us as we close out this year's Summer Reading program with a live, hands-on show from T-Rexplorers! T-Rexplorers was created by David Howe and Trish Bliss. Their mission is to encourage children to set aside electronics and recapture their fascination of the natural world. They also want to encourage children to become T-Rexplorers themselves by sinking their teeth into subjects that will excited and inspire them. Following the live show we will have a grand prize raffle and more – mark your calendars.
In addition to these special events, you'll find a complete listing of July events on the Library's website and the weekly 'In and Around Park Forest' column found on eNews Park Forest.
For additional information, call 708-748-3731.
Source: www.pfpl.org