New York, New York-(ENEWSPF)- Adam Davenport's journey began in Park Forest. Growing up gay and Black was a "lonely existence," the multi-hyphenate actor-director-singer-writer told eNews Park Forest. After graduating from Marian Catholic High School in 2002 where he participated in theater productions all four years, Mr. Davenport landed at Yale. He wanted to pursue acting there. His parents, however, had different ideas, especially after seeing a theater course on his first report card from the prestigious university.
"You're not majoring in that," they told him.
Adam gets along well with his family now, but he recalls that "lonely existence" when his parents discovered he was gay. They removed his bedroom door, and he lived without a bedroom door throughout high school. His parents took him to the northern suburbs for "conversion therapy," a practice which is now illegal to attempt on minors in the state of Illinois. And there were the relatives who showed up to read Leviticus to him and provide him with some literature on homosexuality from the 1950s, the latter published a good three decades before homosexuality feel completely out of the DSM in 1987.
Now, the man is living his dream. At 34, Adam Davenport is an actor, singer, songwriter, actor, director, and more, living in New York. He's also working on his memoir, tentatively titled, "The Diva Inside Me."
If you wish to see Adam Davenport, you can see him — all of him — live, as he performs in the off-Broadway musical "Naked Boys Singing!" As the title suggests, the cast performs in the buff: sans clothing, sans makeup, sans anything.
His debut single "My Return Address Is You" charted on Billboard, peaking at #23. He is not only one of the first openly LGBT Black artists to chart on Billboard, but also one of the few Black artists to achieve a success in Electronic Dance Music (EDM), a genre dominated largely by straight white DJ's.
eNews Park Forest caught up with Mr. Davenport for a phone interview as he was taking a train to an appointment. This writer hadn't spoken to Adam since he graduated from Marian Catholic. We connected on Facebook a few years ago.
If you haven't already had the pleasure, meet Adam Davenport. All of him:
eNews Park Forest: Okay, so, this is Adam Davenport. Adam, what have you been up to?
Adam Davenport: Right now I'm rehearsing for my first off-Broadway musical, "Naked Boys Singing!" I think that job gets me into Equity. My first performance is on the 14th of July. We're at the historic theater row at the Kirk Theater. That show has been running since 1999. It closed briefly for six months then reopened on theater row in 2012. It's been running strong since.
It's a cast of six and, as advertised, singing and acting and dancing in the buck, which I've been asked about how I feel about that and I don't know that I have really any feeling about it at all other than just making sure that I know my words and moves and where I'm supposed to be.
I never really had any hesitation when I auditioned for it or was offered it about doing something like that. I don't really see it as too big of a risk. For one, for the past three years, I've been pretty into fitness, so as long as everything looks okay, that's fine.
All jokes aside, aside from that I've been working on my next music recordings. Last year I was fortunate enough to chart on Billboard with my first single, so I'm following up with two more tracks. One is a cover of Eric Clapton's Change The World, which I'm doing as a dance house version, so it sounds very different from the original. I'm finishing that one up and I believe that's coming out on Sony sometime in the fall.
I'm supposed to talk to the label later this week.
Then the next one is an original song that I wrote called Roulette. It's about a relationship that didn't work out.
What else am I doing?
I wrote a horror/sci-fi script called Tar Baby. It kind of blends sci-fi and horror against the backdrop of the heroin epidemic in West Virginia. Right now I'm developing that. I'm casting it and hopefully after it gets financed that will go sometime next year. It will be my first feature as a director.
What else?
I've been writing a lot. I guess I'll tell you a little bit about it. I've started kind of outlining my memoir because I kind of have lived a really full life and kind of a lot of transformation over the last decade. I hit some obstacles in my 20s, I carried shame with me for a long time just growing up gay and Black in Park Forest.
When I was 13, I had a brief time with conversion therapy and what not. It's taken me a long moment to learn how to love myself.
In my 20s, when I lived in LA, my last two years there kind of veered off course a little bit and ventured into the underworld of sex and drugs in West Hollywood.
When I came to New York in 2015 it was really to kind of hit reset and start over. It was in New York where I became Buddhist and kind of reconnected with my spirituality and then actually just started like living my own life and doing the things I wanted to do.
I wasn't pursuing acting in LA at all, so I'm grateful now to be here in New York City and supporting myself full time as an actor, that's great. I joined the Screen Actor's Guild in March after I shot a co-starring role on High Main, that's on HBO.
The latter is HBO's High Maintenance. Mr. Davenport appeared at the beginning of the show's second season.
I'm doing a lot of things. By the way, the memoir, the working title for it is "The Diva Inside Me." I've been outlining that, I shared a few pages with an editor, and he said, "Oh, Adam, you have to write this story." I'm kind of calling it a recovery memoir from codependency.
Just living a very full life. I wake up early every day and just being creative 24/7, so that's it in a nutshell.
eNews Park Forest: So, you graduated Marian Catholic in 2002. What was it like growing up in Park Forest as a young gay man?
Adam: I'd say it was a really lonely existence. A lot of the resources that are readily available now weren't then. I know there was PFLAG, I know there was a group at Marian; but, for one, in just my own experience within my own family unit and household, that was a real challenge to gain access to any sort of community where I could be comfortable with myself and kind of be embraced for who I was.
I guess I was out in high school. I never denied it. I know that I always hungered for connecting with other people that were like myself. So, when I was an adolescent, I'd say probably starting at age 12 through 17, I put myself in a lot of precarious and dangerous situations.
After my family found out I was gay, they weren't exactly fully on board with that. I was so desperate to meet other young gay people that I went on the chat rooms on America Online and after talking to a number of people for weeks or months, I would finally meet some of them. They were complete strangers. Thank God nothing ever happened to me, I didn't get any diseases or I wasn't injured or kidnapped.
I think that was really my experience then was one of just trying to – hungry to connect with other people and wasn't really sure how to do that in a healthy way.
eNews Park Forest: What would you want to say to your younger self, or to a young person growing up right now?
Adam: I think I would say largely to commit to being yourself and knowing yourself. It's ultimately more important for you to be okay with who you are than getting validation or approval from others.
I think that's taken me a long time to learn because I didn't have that immediate validation from home, so I sought it from other places when I probably would have been further along if I had realized that I just needed to be okay with me. That's what I would say.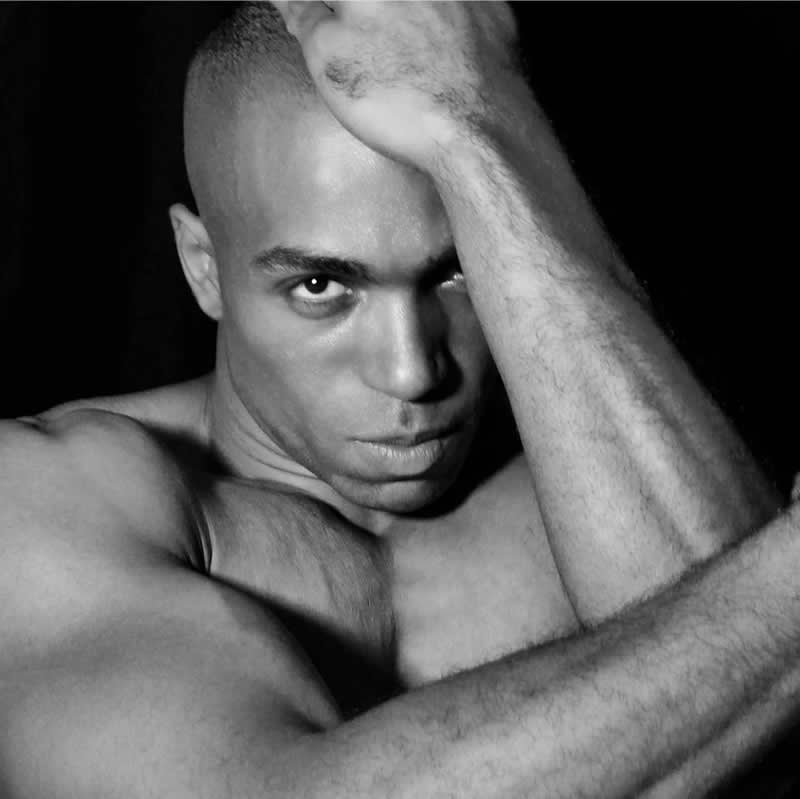 eNews Park Forest: How would you describe the effect of the conversion therapy that you tried?
Adam: For one, it was not by choice. My parents, for about three months, drove me an hour away to a doctor in the north suburbs. They actually tried two different doctors. One doctor said, "This isn't going to work with Adam." (He chuckles here.)
Then after the three months, there was kind of a systematic attempt within my whole family to change who I was. I had an uncle who would come over and make me read passages from Leviticus that would make me feel like I was sinful and condemned to hell. Then my grandfather would come over with outdated literature from the 1950s when homosexuality was listed in the DSM.
Then they also took the door off my bedroom to put me under surveillance.
I think they had an inclination that I was meeting people from the internet, so I understand the wanting to protect me, but I think there's probably a healthier way to do that. I think what it instilled within me was a huge lack of self-esteem. My self-image was deflated for many years. It's literally been a two-decade journey to self-love.
The beautiful thing about all that now is that I don't let those experiences continue to give me pain. I've grown and healed so much, and the relationship I have with my family is the best its ever been.
I think what happened is once I started to accept the apology that I didn't expect to receive, then years later in New York, maybe two or three years ago, my parents in their own separate way apologized to me for the way I was treated. Around the same time I was really starting to flourish and gain confidence and step into my own. That's why I say, I wish I had exacted my own advice sooner and just kind of stepped into being Adam rather than worrying about being misjudged by others because the qualities that make me unique and special, I think, will override anyone's bias about me, whether it be that I'm gay or Black.
That's kind of been my experience in general, both of those things that put me in a marginalized group or other. If I just be myself – I've had lovers for instance who were racist, and I was able to challenge their preconceived notions about Black people just by being myself. I think largely in the same way I've kind of opened my own family's mind just by being the ambitious, striving me that I am.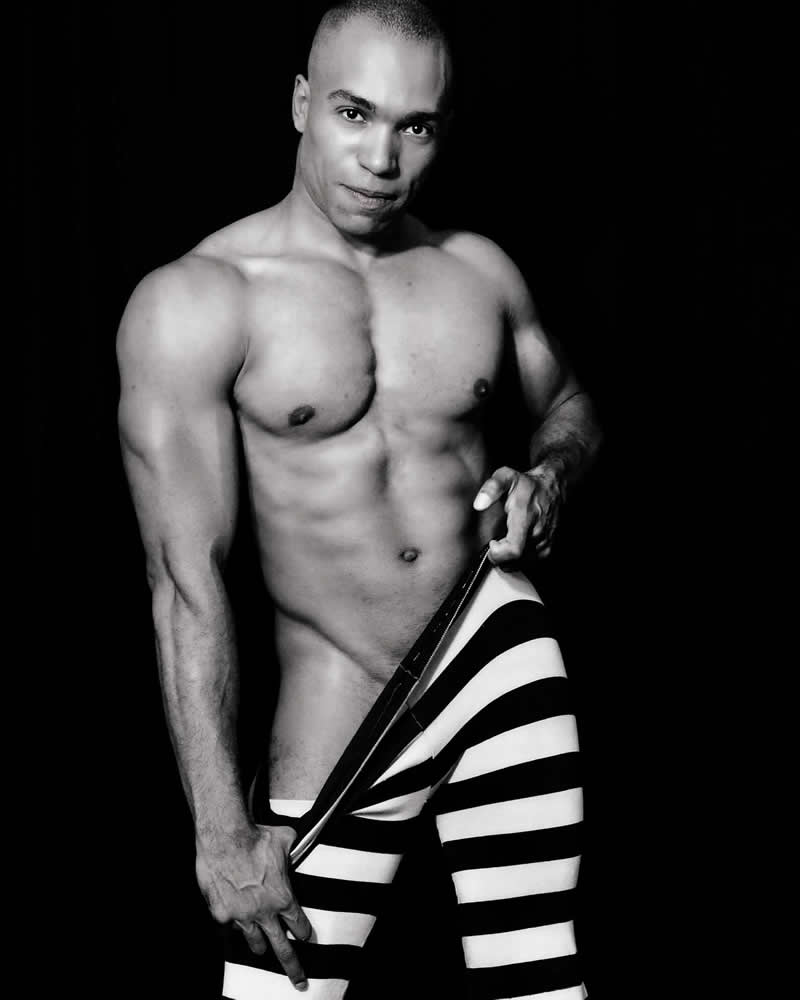 eNews Park Forest: That's quite a story. I really look forward to hearing more in your memoir.
Adam: Oh, yes. I don't regret or resent any of those challenges or setbacks.
For one, I just turned 34 a few weeks ago and all these lessons that I learned, they're things that we're all trying to figure out in one way, shape or form, whether it's because of our weight, or body image, or poverty, there's always that thing that makes us feel 'other.'
I think just my own understanding of that and this feeling of, 'I should stop feeling sorry for myself.' We all have this pain in some way that kind of shuts us down. But the sooner that we can deal with it and just step into like our own life with purpose then often the sources of that pain or the people who instill it within us, they'll be inspired by our own demonstrable growth and they'll be like, 'I was wrong to hate on Adam for that thing because look at what he's doing.'
I just try to kind of be Zen and proceed with that.
Even with people I fall out of favor with, whether they be my own family, or friends, or lovers — oddly enough, I realize everyone who has hurt me, in the long run, has come back around into my life. I just kind of create that space to be forgiving and loving and receive those people again, with boundaries of course. You don't let someone repeat the same misaction, but you can be a teacher just through example.
I try to do that.
I'm not always perfect and I have my own judgments sometimes about other people that I have to work through. I'm just probably more quiet about them than others.
https://soundcloud.com/kindsadness/adam-davenport-mraiy-lxe-remix
eNews Park Forest: You mentioned the word Equity before, what does that mean?
Adam: Actors' Equity Association. That is the union for professional theater actors. I'm in the Screen Actors Guild. The equivalent for the stage is Equity. I'm now technically a professional actor across the board.
That's just also a big step because me, stepping out and doing this, even though I've done the theater program at Marian all four years, my dad was really not on board with this idea of me pursuing a career as an actor.
So, when I went to Yale, I kind of flirted with first-year theater classes. When [my parents] saw that transcript, they were like, "You're not majoring in that."
I hated that and very compartmentalized that part of myself for more or less a decade.
I guess once I reconnected with my true self or the parts of myself that I wanted to explore, I realized that I was multi-hyphenated, if you will, and didn't want to just be a writer, director — the projects that I was going to participate in over the span of a career would probably touch in multiple disciplines.
The other artists I admire, whether it's Woody Allen or so on and so forth, they've done more than one thing. Donald Glover, for instance, is an equally accomplished musician and actor. I think that's just the reality I'm paving for myself in New York now. All those naysayers along the years or the pressure I've had from people close to me that choose one thing, I've just resisted that. As long as I do the work across the board, I can do anything I want to do.
eNews Park Forest: Alright. Is there anything, in general, you'd like to say to people here in Park Forest? I hope it was a good place to grow up in spite of circumstances.
Adam: I would say I'm sure it was different when I came of age in mid-90s. I'm curious how Park Forest is different now, and, in probably many ways the same, right?
What I would say to anyone is just, if your dreams don't scare you they're not big enough. I encourage everyone to just kind of go full throttle for what they truly want to do because what I notice is when people don't fully pursue their dreams they end up filling that time with distracted behavior, whether it's drinking or whatever kind of addiction or malady. Before you know it, you've spent 10 or 15 years not living your life with purpose, and I don't think it's too late to start your life at any point. But, the sooner you start, that's more in your interest.
eNews Park Forest: Thank you.
Adam: The best advice I could ever give is to only listen to what makes sense for you ultimately. It took me probably 20 years to figure that out too, so if I had been a little bit more headstrong I might have started acting sooner. That's fine, once again I don't regret any time on my path because I've kind of learned and gained from it all.
eNews Park Forest: Excellent. Excellent.
Connect with Adam Davenport on Facebook (https://www.facebook.com/iamadamdavenport), Twitter (https://twitter.com/dported), and Instagram (https://www.instagram.com/iamadamdavenport).
Report a Typo: [email protected]