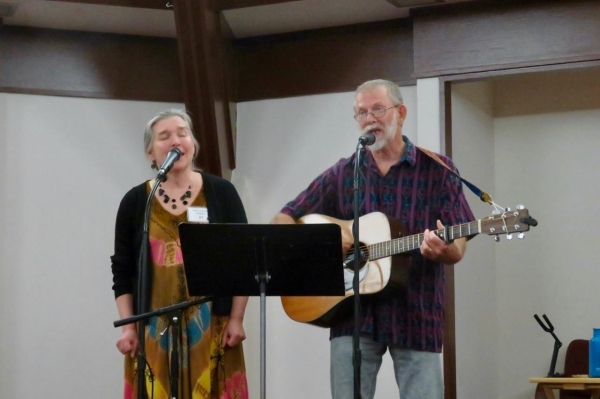 Park Forest, IL—(ENEWSPF)—April 6, 2018
By: Rosemary Piser
Edgar's Place Coffee House proudly presents Tom Neilson and Lynn Waldron on Saturday, April 14 at 7:30 p.m. The event will be held at Trinity Lutheran Church, 2901 Western Avenue in Park Forest.
Tom provides a voice for those who believe in the power of folk music to effect change. His award-winning songs of humor and compassion have been performed in 21 countries on 5 continents. His lyrics are celebrated for their sophistication, political astuteness and wit.
For this concert, Tom will be accompanied by his wife, Lynn. Together they put on a fun, entertaining, humorous and thought provoking show.
Admission is $15 (cash) at the door.
For additional information, contact the Unitarian Universalist Community Church (UUCC) at 708-481-5339, or visit www.uuccpf.org.
Note: Edgar's Place is being held at the Trinity Lutheran Church while UUCC's building is under re-construction due to an unexpected flood.
Source: www.uuccpf.org