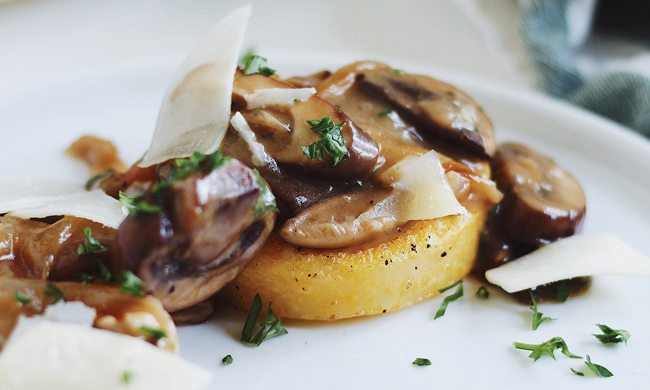 Family Features-(ENEWSPF)- One of the challenges of cooking at home is creating bold and unique flavors with healthy, organic and wholesome ingredients without spending hours in the kitchen. With the right tools, you don't have to go to extremes or make drastic changes to eat healthy.
Try these tips to prepare tasty, healthy meals in less time:
Double or triple up on ingredients: If you're making a recipe you love, double or triple the recipe so you have plenty of leftovers throughout the week. Prepare extra servings of staple ingredients and protein so you have healthy basics ready then just add a base like rice for a quick meal.
Don't sacrifice nutrition for flavor: Purchase products made with certified organic ingredients that have no artificial colors or flavors and are grown by trusted farmers who share the same passion. Consider including items like Organic Simmer Sauces from SEEDS OF CHANGE, which donates 1 percent of sales to support and develop sustainable community-based farming and growing programs. Add some zest to your favorite meals by sauteing your favorite protein, veggies or tofu with one of an array of flavors: Sesame Ginger Teriyaki, Taco Roasted Chipotle, Sweet and Sour, Mushroom and Tikka Masala. Just add and simmer for 10 minutes.
Know your sources: Buy fresh and organic foods from trusted sources. When you're at the grocery store, keep in mind the farmers who are behind the labels on your family's favorite foods, and try to make an effort to understand where those foods come from.
Start your journey toward bolder, healthier meal options with this easy and nutritious Seared Polenta Rounds with Mushrooms and Caramelized Onions recipe. Find more organic ways to add nutrition to your meals at seedsofchange.com.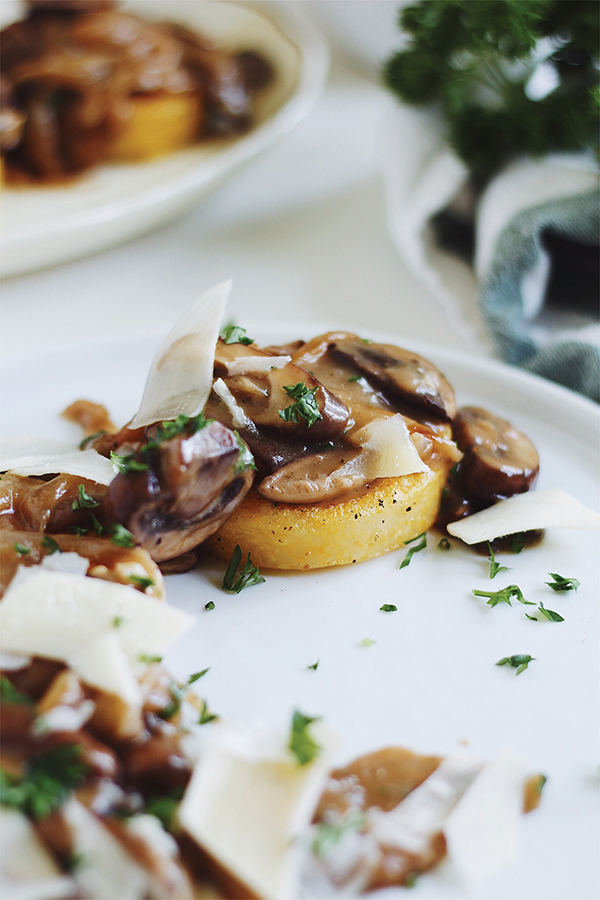 Seared Polenta Rounds with Mushrooms and Caramelized Onions
Recipe courtesy of Tiffany from the blog ParsnipsandPastries.com
Servings: 5
1          large yellow onion, sliced
1          tablespoon butter
1/2       tablespoon olive oil, plus additional for searing
1/4       cup vegetable stock
10        ounces cremini mushrooms, sliced
4          ounces shiitake mushrooms, sliced
3          cloves garlic, minced
pepper, to taste
1          pouch SEEDS OF CHANGE Organic Mushroom Simmer Sauce
1          tube (18 ounces) prepared organic polenta
10        teaspoons shaved Parmigiano cheese
fresh parsley
Caramelize onions.
Heat butter and 1/2 tablespoon olive oil over medium heat until hot. Add sliced onions to butter mixture and stir gently to coat. Spread onions in one layer, and cook until golden brown and caramelized, stirring every 5 minutes for about 40 minutes, or until caramelized.
Once caramelized, add vegetable stock to deglaze pan and scrape browned bits. Add mushrooms and garlic, and season, to taste, with pepper. Cook until mushrooms are browned and tender. Stir in mushroom sauce, lower heat and bring to slow simmer.
Cut polenta tube into eight even rounds. Sear polenta rounds in bit of olive oil and season each side with pepper. Cook until polenta is golden brown on each side, about 4-5 minutes per side. Transfer to plates.
Spoon mushroom mixture over polenta rounds and top with 2 teaspoons Parmigiano cheese per serving and fresh parsley.
SOURCE: