South Holland, IL-(ENEWSPF)- The South Holland Master Chorale will feature Female and African American composers prominently in performances on October 8 in South Holland and October 15 in Tinley Park. The chorale will celebrate 20th and 21st-century American composers creating today's masterworks in the concerts "Of Hope, Healing, and Discovery."
The day will feature works by African American composers Margaret Bonds, Rosephanye Powell, Moses Hogan, and Barbara Baker. Listen for other leading female composers Carol Barnett, Gwyneth Walker, and Susan LaBarr will be featured along with renowned composers of Art Music such as Dan Forrest, Christopher Tin, Frank Ticheli, and Stephen Paulus.
Authors e.e. cummings, Emily Dickinson, Langston Hughes, W.E.B. DuBois, the Old and New Testaments, and others, offer inspiring texts for these contemporary American composers.
Discover Award-Winning, Masterful Composers
Audiences will "discover the award-winning, masterful composers of today (whose works) explore themes of hope, healing, joyfulness, spirituality, reflection, and nature," said South Holland Master Chorale Music Director Philip J. Bauman.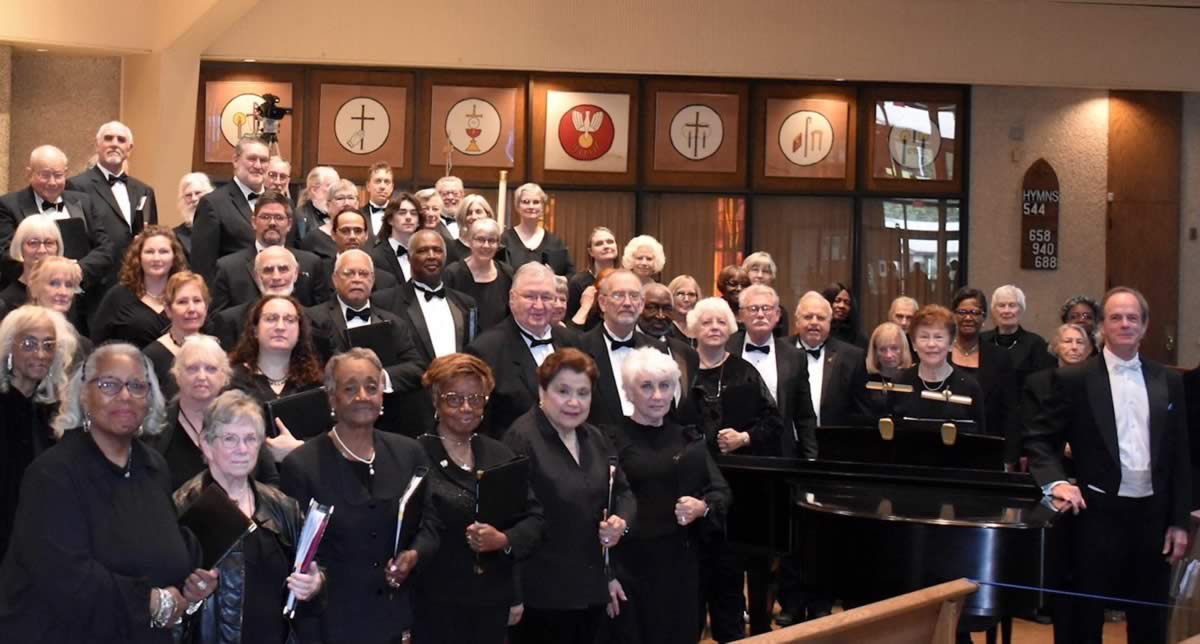 "We will be taking the audience on a journey of discovery," Bauman said. "Many of the selections we are presenting are not as well known as they should be and not often performed at today's choral concerts. Our audiences certainly will hear something new, touching, and delightful. Together, we will experience the rich traditions of spirituals and feel the music down in our souls."
The October 8 performance will be at 4 p.m. at Christ Our Savior Parish church, 880 E. 154th Street, South Holland. The hour-long concert run again on October 15 at 3 p.m. at St. Julie Billiart Church, 7399 W. 159th Street, Tinley Park.
The South Holland Master Chorale submitted this news.