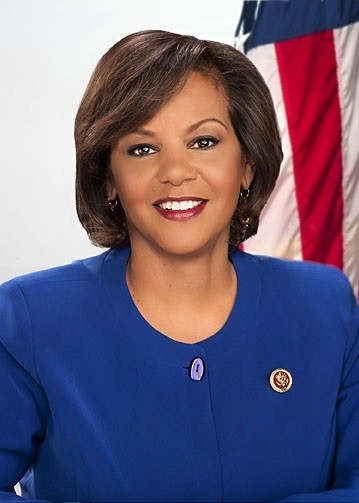 CHICAGO—(ENEWSPF)—August 17, 2017. This week, Congresswoman Robin Kelly, Co-Chair of the Congressional Caucus on Black Women & Girls, hosted a symposium aiming to inspire African American women, across generations, to take on leadership and advocacy roles in their community.
"It's imperative that we engage and empower all members of our community to have a voice in the policymaking that impacts their lives and the lives of their families," said Congresswoman Kelly. "Far too often the voices of women — especially women of color — are shut out of the decision making process. As elected officials, we need to find those voices and engage them in the process to achieve better policy outcomes."
The symposium, held at the University of Chicago's Harper Center, was entitled "Woke At All Ages."  It featured keynote panel discussions with State Representative Juliana Stratton, director of the Center for Public Safety and Justice at UIC, and Dr. Jifunza Wright Carter, family physician and co-founder and proprietor of the Black Oaks Center for Sustainable Renewable Living. Other panelists included Sophia Byrd, a recent graduate of Whitney Young High School and co-founder of the Youth4BLKLives, and Karli Butler, an anti-violence crusader and trained circle facilitator with Restorative Justice Evanston and the Evanston Police Department.
Launched in 2016, the Congressional Caucus on Black Women and Girls is the first and only caucus to specifically address the needs of Black women and girls, their families and their communities.
Congresswoman Kelly serves as the caucus co-chair along with Congresswoman Bonnie Watson-Coleman (D-NJ) and Congresswoman Yvette Clarke (D-NY). This is the fourth forum the Caucus has hosted in Chicago and the ninth it has hosted across the country.
Source: www.robinkelly.house.gov