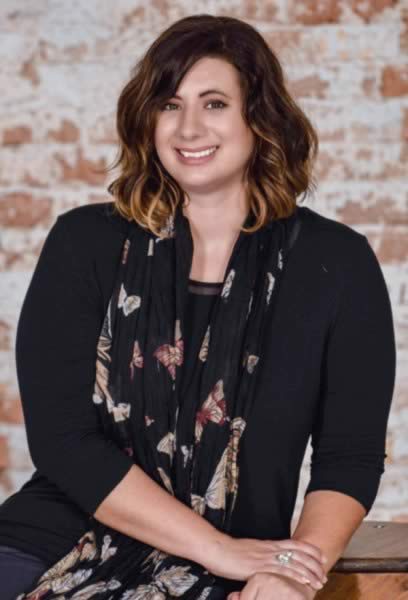 Park Forest, IL-(ENEWSPF)- Village Manager Tom Mick began his report to the Village Board Monday night by offering condolences to Chuck Sabey and his family on the death of Sabey's daughter, Sophia Sullivan. Mr. Sabey serves as Cultural Arts Supervisor at Freedom Hall. He also organizes and recruits talent for the popular Main Street Nights events each summer.
Sophia Sullivan, 31, was killed on Friday, March 16. Her husband was arrested and charged with her murder. "I have to share what I can hardly grasp and deal with since you are my family and friends. My angel of a daughter lost her life last Friday. Her husband, Dan, has been charged with murder. Their son Keegan, age 7, was present and physically unharmed," Mr. Sabey said in a March 20 social media post.
The rest of the Manager's Report follows:
Job Openings
The Village wants residents to know that Park Forest will be recruiting for 3 positions in the coming days. By the end of the week, details will be found by clicking on the Employment Link of the Village web site for the following positions:
The full time position of DownTown Facility Manager with the Department of Economic Development and Planning
Seasonal Code Enforcement with the Community Development Department
The recruitment for Building Maintenance Specialist position with Recreation & Parks has been extended. This full-time position requires skilled trade experience certification – ideally in plumbing. However, other skills may be considered such as electrician, carpentry, etc.
Vehicle Stickers
Park Forest vehicle stickers for 2018/2019 went on sale on March 1st. Stickers are required to be purchased and posted on vehicles by no later than April 30th. Residents are encouraged to purchase their stickers and not wait to the last day. Residents should also keep in mind that they can also purchase their vehicle sticker on-line at the Village web site.
Saturday Morning Rules Meeting
The next Saturday Morning Rules Meeting will take place at 10 AM on Saturday, April 7th at Village Hall. The meeting is open to the public and residents are encouraged to attend.
Hydrant Flushing
Spring hydrant flushing will start the week of April 9th. Work will begin on the north side of the Village and progress southward through the community. The customary approaches to public notice will be used including visible blue construction signs being posted at entryways to various neighborhoods. Residents with questions can contact the public works department at 503-7702.
Park Forest Hall of Fame Induction Ceremony
The Park Forest Hall of Fame Induction Ceremony will take place at 3 PM on Sunday, April 15th at Freedom Hall. This year's inductees include Greg Baker, Mary Dankowski, Deloris Janota, Yvonne Robinson, Douglas Ulreich, and the Committee for Non-partisan Local Government.
Diversity Dinners
The 21st Annual Diversity Dinners event is scheduled for Saturday evening, April 21st at Rich South High School in Richton Park. An incredibly successful program over the years, it is hard to believe it has now been around more than two decades. Members of the public who might be interested in attending can find more information at the South Suburban Diversity Dinners Facebook page.
Race Equity And Leadership
Related to the Village's Race, Equity And Leadership initiative, the Commission on Human Relations will be hosting a community dialogue on Sunday afternoon, April 22nd at 3 PM in Freedom Hall. This will be the first of what the Commission is calling "The Freedom Hall Lecture Series". The first session is set for April 22nd and is titled Reality of Racial Divisiveness.