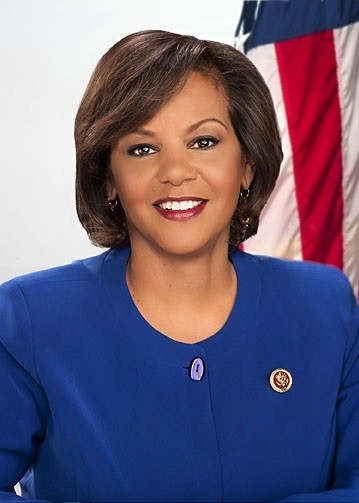 Chicago, IL –(ENEWSPF)—May 17, 2018
Community Assistance Programs (CAPs) recognized Congresswoman Robin Kelly for her advocacy of workforce training programs aimed at persons aged 55 years and older. Congresswoman Kelly was honored along with Congressman Bobby Rush at a luncheon in Chicago.
"While most people have rebounded from the Great Recession, too many mature workers are still struggling to find work or a good-paying job," Congresswoman Kelly said. "Workers are never too old to learn new skills, especially if it means access to a better job. CAPs is helping mature workers build new job skills, bridge the generational divide and succeed in the jobs of today and tomorrow."
In Congress, Congresswoman Kelly has introduced the Today's American Dream Act (H.R. 1084) which includes specific legislative language to provide targeted programs to assist mature workers with computer skills, resume writing and job training. According to an AARP survey, half of all mature workers unemployed during the Great Recession were still looking for work five years later.
"We're very pleased and proud to present Congresswoman Kelly with this award of appreciation," said Sheryl Holman, CEO of the Community Assistance Programs. "Our Older Americans are the jewels of our communities and they need the opportunity to work and gain new skills. Community Assistance Programs provides employment training and job placement for an average of 500 unemployed residents monthly that includes seniors 55 and over."
Senior Service America works through a national network of local partners such as Community Assistance Programs www.capsinc.org, delivering career-training programs for 55-plus-year-old workers. These local partners provide the systems to train older Americans.  To date, Senior Service America has placed 12,610 older workers into permanent employment through the Senior Community Service Employment Program (SCSEP).
Source: www.robinkelly.house.gov