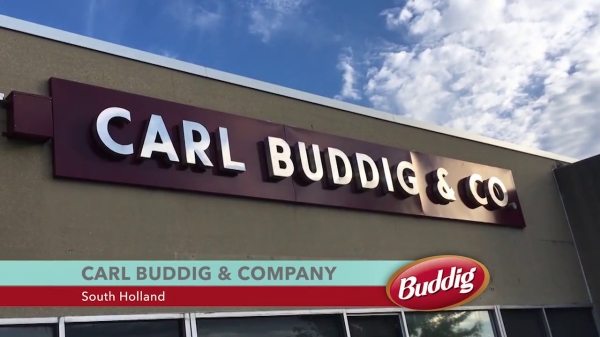 Company purchases former Butterball facility in Montgomery, IL
CHICAGO –(ENEWSPF)—January 22, 2018
By: Rosemary Piser
Carl Buddig & Co. announced that they will be expanding their operations within Illinois with the purchase of the former Butterball facility in Montgomery. The facility has been vacant since prior operations ceased in July 2017. Buddig will utilize the 280,000 square foot facility to grow its manufacturing footprint for lunch meats and specialty meats production.
During yesterday's announcement, Governor Rauner said, "Since the old operation ceased, my administration has been working tirelessly to get this facility up and running again for the great folks of Montgomery. I am thrilled to have a homegrown Illinois company like Buddig expanding within our state and bringing this facility back to life."
"With our customers' demand for great-tasting Buddig products, it was vital that we increase our manufacturing facilities," said Bob Buddig, CEO of Carl Buddig and Company. "The Montgomery facility is our fourth manufacturing facility in Illinois, and we look forward to starting production there this Spring."
Due to the similarity of the two companies' operations, Buddig is an ideal new tenant for the facility and will benefit greatly from the availability of trained workers in the area. The project will create 250 jobs within the first two years of operations and then ramp up to 350 jobs by year five. Buddig employs over 1,200 people within Illinois. Their most recent purchase of Rupari Food Services kept 200 jobs in Illinois.
Illinois Department of Commerce Director Sean McCarthy said, "It is victories like this that happen when all parties come together and work towards a common goal."Illinois is slowly but surely coming back. We're beginning to see real results from investing and marketing our assets, like our world-class workforce, while fostering an environment that is supportive to businesses at all levels."
Illinois was in tight competition with Indiana to win this project. Indiana had previously won Buddig's 2013 project in a similar face off, citing the proximity to their existing South Holland, Ilinois plant but with lower property taxes and affordable cost of doing business within Indiana.
"Buddig's decision to invest and expand within Illinois is a testament to the hard work that is being done by all of us, as a team, to attract investment and create a business environment that is competitive with our neighbors," said Intersect Illinois President & CEO Mark Peterson. "We will continue to build upon this success and bring more opportunity to every corner of the state."
About Carl Buddig & Co:
Carl Buddig and Company, based in Homewood, Illinois, is owned and operated by third generation Buddig Family members. The Company is also proud that in recent years fourth generation family members have also joined the organization. In 2018, Carl Buddig and Company will celebrate its 75th year of feeding family traditions with the very best in taste, variety and convenience. In addition to manufacturing and distributing great-tasting lunch meat products, Carl Buddig and Company is also the parent company responsible for manufacturing and distribution of Old Wisconsin® hardwood-smoked sausage and meat snack products in supermarkets across the country. Also, in 2017, Carl Buddig and Company entered the barbecue and specialty meats business and is now manufacturing products under the Kingsford Brand. To learn more, please visit www.buddig.com and www.oldwisconsin.com and www.KingsfordBBQMeats.com.
Source: www.illinois.gov