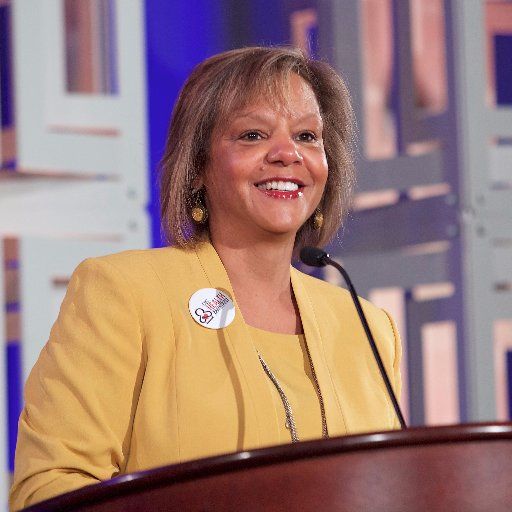 MATTESON—(ENEWSPF)—August 24, 2018
Today, Congresswoman Robin Kelly, Co-Chair of the Congressional Caucus on Black Women & Girls, hosted a symposium aimed at helping African American women build financial freedom and generational wealth.
Congresswoman Yvette Clarke (D-NY), who serves as co-chair of the Caucus with Rep. Kelly, was also in attendance. Nearly 300 women attended the event.
"This year's symposium focused on financial health and wealth-building because it's important for Black women to strengthen their financial status for the betterment of themselves, their families and their communities," Congresswoman Kelly said. "It's time we build avenues that give Black women the opportunity to achieve their goals. Whether that means starting a business or simply saving for the future, this symposium provided women with information to kick-start their journey to building wealth that will impact generations that follow."
The symposium, called "Securing the Bag," featured some of Chicago's leading financial experts offering guidance on money, financial planning and how to build generational wealth. Through panels and interactive sessions, the symposium also addressed the discrimination and the gender-based wage gap that has placed Black women at a severe economic disadvantage regardless of their level of education or professional attainment.
Held at Chicago State University, the symposium's keynote speaker was Dorri McWhorter, CEO of the YWCA of Metropolitan Chicago. Special guests included Marcia Young Cantarella, daughter of Civil Rights Movement icon Whitney Young Jr., and CSU President Z Scott.
Launched in 2016, the Congressional Caucus on Black Women and Girls is the first and only caucus to specifically address the needs of Black women and girls, their families and their communities.
Congresswoman Kelly serves as the caucus co-chair along with Congresswoman Bonnie Watson Coleman (D-NJ) and Congresswoman Yvette Clarke (D-NY). This is the third symposium the Caucus has hosted in Chicago and the ninth it has hosted across the country.
Source: www.robinkelly.house.gov