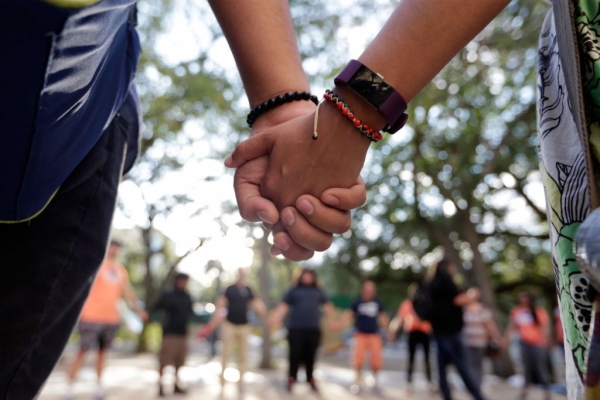 As Holiday Recess Approaches, Madigan joins 19 Attorneys General Urging Congress to Pass a Clean DREAM Act; Stress Need to Ensure That Dreamers Can Continue to Thrive Without Fear of Deportation
Chicago —(ENEWSPF)—December 19, 2017
By: Rosemary Piser
As Congress approached its holiday recess, Attorney General Lisa Madigan joined with 19 other Attorneys General and released a statement urging Congress to pass the DREAM Act before adjourning.
The statement reads:
"As our states' chief legal officers, we urge Congress to pass the DREAM Act before adjourning for the holidays. Congress must act to address the status of the youth and young adults who were brought into our country as children and who now live, work and attend school in our communities. These 'Dreamers' are law-abiding residents who have passed extensive background checks, are employed, pay taxes and volunteer in countless ways to enrich our states. They are parents, community leaders, homeowners, and founders of businesses.

"In addition to individuals who are currently losing their DACA status as Congress deliberates, come March, thousands of individuals will begin to lose their DACA protections daily.

"As fellow leaders entrusted by the voters to protect the health, safety and well-being of our states' residents, we ask members of Congress to address this critically important matter without further delay, as you have repeatedly committed to do, to ensure that Dreamers can continue to thrive without fear of deportation."
In July, the 20 Attorneys General called upon President Trump to save the Deferred Action for Childhood Arrivals (DACA) program which requires an extensive background check and protects nearly 800,000 immigrants from deportation who were brought to the United States as children.
Following the September announcement by the Administration that it would end the DACA program, Madigan and 15 attorneys general filed suit in New York federal court to stop this action.
Signing on to the statement in addition to Illinois, were the Attorneys General of California, Connecticut, Delaware, the District of Columbia, Hawaii, Iowa, Maine, Maryland, Massachusetts, Minnesota, New Mexico, New York, North Carolina, Oregon, Pennsylvania, Rhode Island, Vermont, Virginia and Washington.
Source: www.illinoisattorneygeneral.gov