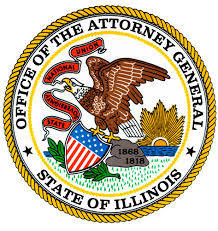 Chicago —(ENEWSPF)—May 23, 2017.  Highlighting the need for legal services in low-income communities across the country, Attorney General Lisa Madigan yesterday joined with 31 attorneys general in urging Congress to oppose the Trump Administration's proposal to eliminate federal funding for the Legal Services Corporation (LSC).
The letter, sent to the U.S. Senate and the U.S. House of Representatives Appropriations Committees, notes that for more than 40 years, the LSC has provided critical funding to civil legal aid organizations that help residents across the nation to access vital legal assistance. LSC funding helps veterans and military families secure important benefits, supports survivors of domestic violence seeking safety, and assists families facing foreclosure and victims of natural disasters.
LSC funding also fosters longstanding public-private partnerships between legal aid organizations and private firms and attorneys nationwide who donate their time and skills to assist low-income residents.
"LSC funding has long provided critical resources for legal assistance programs across the country that ensure the most vulnerable people receive legal help," Madigan said. "Every person deserves to have an advocate fight for them in the courtroom if they are faced with life-changing circumstances and deserves to be treated fairly in the process."
Joining Madigan in sending today's letter were the attorneys general of Alaska, American Samoa, California, Colorado, Connecticut, Delaware, District of Columbia, Hawaii, Idaho, Iowa, Kentucky, Maine, Maryland, Massachusetts, Minnesota, Mississippi, Montana, Nebraska, Nevada, New Hampshire, New Mexico, New York, North Carolina, Northern Mariana Islands, Oregon, Pennsylvania, Rhode Island, South Dakota, Vermont, Virginia and Washington.
Source: www.illinoisattornegeneral.gov