Madigan & 15 AGs Argue Federal Government Too Narrowly Interprets "Close Familial Relationship," Harming States' Residents, Institutions and Economies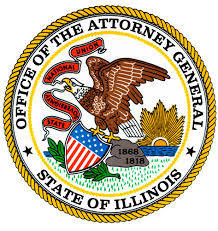 Chicago —(ENEWSPF)—July 11, 2017. Attorney General Lisa Madigan, along with 15 other attorneys general, filed an amicus brief yesterday in the Hawaii travel ban litigation, supporting Hawaii's pending motion for injunctive relief in federal district court.
Last week, Hawaii filed a motion in State of Hawaii and Ismail Elshikh v. Donald Trump, et al. to clarify the scope of the injunction that partially blocks the travel ban. This same coalition of attorneys general filed an amicus brief in support of Hawaii's first motion. While the district court and the Ninth Circuit Court of Appeals declined for procedural reasons to address the first motion, the Ninth Circuit observed that Hawaii could seek injunctive relief from the district court. Late last Friday, Hawaii filed a motion to enforce, or alternatively, to modify the district court's preliminary injunction. Today's amicus brief filed by Madigan and the attorneys general supports that new motion.
The Supreme Court left the injunction in place in part, preventing the enforcement of the ban against people with a close familial relationship to persons in the United States. Madigan and the attorneys general argue that the federal government's narrow interpretation of "close familial relationship" – which excludes grandparents, grandchildren, aunts, uncles, nieces, nephews, cousins, and siblings-in-law – improperly and arbitrarily excludes from the protection of the injunction family members who fall squarely within its meaning and purpose, in violation of the Supreme Court's directive.
In part, the brief states:
"Amici have a strong interest in plaintiffs' challenge to this Executive Order because many of its provisions have threatened—indeed, have already caused—substantial harm to our residents, communities, hospitals, universities, and businesses while courts continue to adjudicate the Order's lawfulness.
In sum, the federal government's restrictive definition of close familial relationships will result in the improper exclusion of numerous foreign nationals who have the requisite bona fide connection to a person in the United States, despite the Supreme Court's unequivocal holding that this Court's protections for such persons remain in full force. Accordingly, this Court should enter an order finding that such a restricted definition is impermissible and either enjoining defendants' violation of the injunction by their application of the unlawful guidance, or modifying the injunction to specify in detail the relationships within its broad penumbra."
Attorney General Madigan has condemned the federal immigration executive orders and has filed 10 amicus briefs in five separate lawsuits challenging the constitutionality of the travel ban executive orders.
Joining Madigan in filing today's brief are attorneys general from: California, Connecticut, Delaware, Iowa, Maine, Maryland, Massachusetts, New Mexico, New York, Oregon, Rhode Island, Vermont, Virginia, Washington, and the District of Columbia.
A copy of the amicus brief can be found here.
Source: www.illinoisattorneygeneral.gov