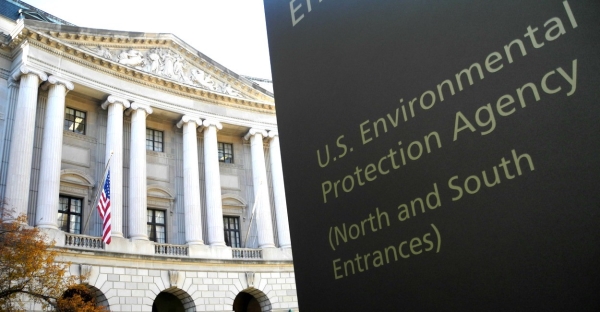 Chicago —(ENEWSPF)—August 24, 2018
By: Rosemary Piser
Attorney General Lisa Madigan joined 11 other State Attorneys General who submitted extensive comments on the EPA's proposal to rescind key provisions of 2017 amendments to its "Risk Management Program" (RMP) regulations. The "Accident Prevention Amendments" rule made critical improvements to the RMP to safeguard against explosions, fires, poisonous gas releases, and other accidents at facilities that store and use toxic chemicals.
The Attorneys General called on the U.S. Environmental Protection Agency (EPA) to abandon a proposed rule that would roll back regulations that protect communities, workers, and first responders from dangerous chemical accidents.
Prior to the proposal to roll back these critical community safety protections, the EPA sought to block the rule by delaying it by 20 months. In response, the coalition of State Attorneys General filed a lawsuit challenging the delay. Last week, the U.S. Court of Appeals for the District of Columbia Circuit struck down the delay, ruling that it violated the federal Clean Air Act and was arbitrary and capricious. The appellate court called the regulations "life-saving protections" and stated in its opinion that the delay made, "a mockery of the statute."
According to Attorney General Madigan, "The EPA is proposing to roll back a critical safety measure for workers, first responders and the environment from very dangerous chemical accidents. The EPA is ignoring the serious risk that chemical disasters pose to communities across the country."
In their comments, the Attorneys General charge that the proposed rule would "eviscerate" the safeguards added by the Accident Prevention Amendments rule, and represent a "step backwards in preventing and mitigating harms to public health and the environment from chemical accidents."
The EPA claims that, in the last 10 years, there have been over 1,500 accidents at chemical plants, including 100 accidents in Illinois. Nationally, these accidents caused 58 deaths; 17,099 people to be injured or seek medical treatment; almost 500,000 people to be evacuated or sheltered-in-place; and over $2 billion in property damage. High-profile incidents included those at BP Refinery in Texas in 2005 (15 people killed, 170 injured), Chevron Refinery in California in 2012 (19 workers endangered, 15,000 people sought medical treatment), Tesoro Refinery in Washington in 2010 (seven people killed), West Fertilizer Facility in Texas in 2013 (15 people killed), and Williams Olefins Plant in Louisiana in 2013 (two workers killed, many more injured).
Illinois has over 900 facilities that have prepared risk management plans pursuant to the RMP. According to the five-year accident histories for these facilities, there have been 85 accidents resulting in five deaths and 452 injuries. Outside this time frame, a significant release occurred on April 23, 2004 – an explosion and fire destroyed the Formosa Plastics plant in Illiopolis. The accident resulted in the deaths of five workers and serious injuries to three others. In addition, an estimated 150 people were evacuated to avoid contact with toxic fumes and smoke.
The more than 12,000 facilities covered by the regulations include chemical manufacturers, petroleum refineries, pulp and paper mills, chemical and petroleum wholesalers and terminals, wastewater treatment plants, agricultural chemical distributors, midstream gas plants, and food storage facilities with ammonia refrigeration systems.
When adopted, the rule's effective date was March 14, 2017. Facilities were provided one year from the effective date to comply with the emergency response procedures, and four years to implement the accident prevention program and public information disclosure requirements. The EPA determined that this lead-time was necessary for facility operators to understand and implement the rule's provisions.
Joining Madigan in submitting the comments today were the Attorneys General of Iowa, Maine, Maryland, Massachusetts, New Jersey, New Mexico, New York, Oregon, Rhode Island, Vermont and Washington.
Source: www.illinoisattorneygeneral.gov