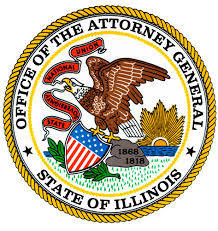 Madigan & 19 Attorneys General Urge U.S. House Members to Vote Against CHOICE Act that Will Eliminate CFPB & Other Reforms that Protect Americans from Predatory & Unlawful Wall Street Practices
Chicago —(ENEWSPF)—June 8, 2017.  Attorney General Lisa Madigan yesterday joined with 19 attorneys general to call on members of the U.S. House to reject the CHOICE Act that will gut the independent role of the Consumer Financial Protection Bureau (CFPB) and other important financial reforms passed in the aftermath of the 2008 economic collapse. The CHOICE Act will eliminate these reforms that protect Americans' financial security from predatory and unlawful financial practices that were at the heart of the financial crisis.
In a letter to House leadership, Madigan and the attorneys general said the CHOICE Act will greatly undermine the ability of the states and the CFPB to protect people from the fraudulent and predatory practices that caused the country's economic collapse. The CHOICE Act would rollback reforms passed under the Dodd-Frank Wall Street Reform and Consumer Protection Act that created the CFPB to remedy the complete lack of oversight of Wall Street by federal government regulators.
"As many Americans are still recovering from the devastating impact of the Great Recession, it is appalling that Congress is considering legislation that will eliminate oversight of Wall Street and other predatory financial players," Madigan said. "If the CHOICE Act passes, Americans' already precarious financial security will be at risk again because no federal regulator will have the authority or responsibility to stop fraud and abuse by the financial sector."
Madigan fought for many of the provisions in the Dodd-Frank Act, including the creation of the CFPB. Madigan has worked with the CFPB on many investigations and lawsuits, the most recent of which targets unlawful and fraudulent abuses against student loan borrowers. As of January 1, 2017, the CFPB has handled over one million consumer complaints and obtained $11.8 billion in relief for 29 million consumers. Madigan has also brought lawsuits under the Dodd-Frank on behalf of Illinois consumers, including against a Chicago area short-term lender, All Credit Lenders, for selling small consumer loans and lines of credit that evaded state laws and trapped borrowers in an inescapable cycle of debt.
Joining Madigan in sending today's letter were attorneys general from the following states: California, Connecticut, Delaware, Hawaii, Iowa, Maine, Maryland, Massachusetts, Minnesota, Mississippi, New York, North Carolina, Oregon, Pennsylvania, Rhode Island, Vermont, Virginia, Washington and the District of Columbia, as well as Hawaii's Office of Consumer Protection.
A copy of today's letter can be found here.
Source: www.illinoisattorneygeneral.gov
Related Articles: