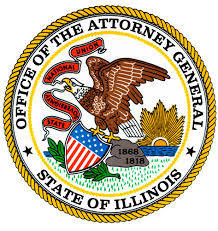 Madigan & Attorneys General Urge Passage of "Road to Recovery" Act That Will Make Drug Treatment Options More Available Nationwide
Chicago –(ENEWSPF)—October 2, 2017
Authored by: Office of Illinois Attorney General
Attorney General Lisa Madigan today joined a coalition of 39 state attorneys general and the National Association of Attorneys General to call on Congress to pass legislation to make treatment for drug addiction more affordable and accessible for Americans who need it most.
Madigan and the coalition of attorneys general sent a letter to the U.S. House of Representatives, urging passage of HR 2938, or the "Road to Recovery" Act, to help increase access to treatment for opioid addiction. The bill would remove a more than 50-year-old provision in the Medicaid program that currently acts as a barrier to residential addiction treatment.
In their letter, the attorneys general described the national epidemic of heroin and opioid abuse and overdose deaths, stating "[W]e cannot arrest our way out of this problem, because it is not just a public safety challenge – it is a public health challenge as well."
"The number of deaths and overdoses linked to opioid drug use has skyrocketed in Illinois and across the country," Madigan said. "Congress should pass the Road to Recovery Act immediately to provide more treatment options for people who need it to recover from dangerous opioid addictions."
The Road to Recovery Act addresses the "Institutions for Mental Diseases" (IMD) exclusion which was created in the original 1965 Medicaid legislation to prevent the funding of large, residential mental health facilities. While the exclusion led to the closure of what were, in many cases, inhumane institutions, it now has the unintended effect of limiting Medicaid funding for residential treatment facilities, which can be one of the most effective ways to treat drug addiction. The bill would remove the exclusion for addiction treatment facilities only to help open new avenues for addiction treatment while maintaining appropriate restrictions on mental health facilities.
The change in the law is supported by health care providers, insurers, treatment centers, governors of both political parties and the president's Commission on Combating Drug Addiction and the Opioid Crisis.
Nationwide and in Illinois, opioids – prescription and illicit – are the main driver of drug overdose deaths. According to the Centers for Disease Control and Prevention, opioids were involved in 33,091 deaths in 2015, including 1,339 in Illinois, and opioid overdoses have quadrupled since 1999. Among the more than 64,000 drug overdose deaths estimated in 2016, the sharpest increase occurred among deaths related to fentanyl and synthetic opioids with over 20,000 overdose deaths. The Illinois Department of Public Health (IDPH) reported 1,888 opioid deaths in 2016. Rural areas have experienced increases in death rates, but the greatest total number of overdose deaths occurred in Chicago and its surrounding areas. IDPH also reported a 77 percent increase in emergency room visits and a 33 percent increase in hospitalizations related to opioid overdoses in the first three quarters of 2016 compared to the same period in 2015.
In addition to today's letter, Madigan also recently announced an expanded investigation with 41 other attorneys general into manufacturers and distributors of opioid drugs. Madigan and the other attorneys general are investigating what role the opioid manufacturers and distributors may have played in creating or prolonging the opioid epidemic.
The Attorney General also recently reached a $4.45 million settlement with the pharmaceutical company Insys Therapeutics for deceptively marketing a highly addictive opioid drug for uses that were not approved by the Food and Drug Administration (FDA). Madigan's investigation found that Insys illegally marketed its drug Subsys – which is significantly more powerful than morphine and has been approved solely to treat cancer pain – as a treatment for breakthrough back and neck pain. Insys also pushed doctors to prescribe higher and more expensive doses of Subsys, contrary to FDA mandates. The settlement will be used to address the significant increase in opioid abuse in communities throughout Illinois.
Source: www.illinoisattorneygeneral.gov
Related Article:
Opioid Overdose Reversal Drug More Readily Available in Illinois