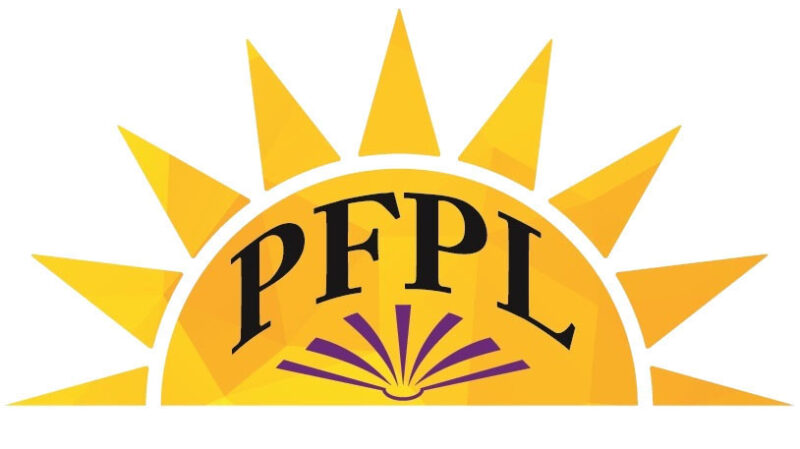 Park Forest, IL-(ENEWSPF)- As April brings warmth, the Park Forest Public Library offers two events – one in-person and one virtual – to help patrons with their gardening efforts.
On Saturday, April 8 at 1 p.m., the library will present Container Garden Secrets. The program covers how to purchase the right container, plant selection, and proper planting and maintenance to ensure success. All participants receive a free plant to take home. Everyone must register. The program opens at 9 a.m. on April 1.
A virtual presentation via Zoom on Monday, April 24 at 6:30 p.m. covers landscaping with native plants. Dennis Swiftdeer Paige, environmental educator, naturalist, and adjunct instructor with the Morton Arboretum and Chicago Botanic Gardens, leads the discussion. Participants learn how to develop their properties in ways that enhance biodiversity, aesthetic beauty, and environmental health. Registration is open. Participants will receive a Zoom link one day before the event.
National Autism Awareness Month
April is National Autism Awareness Month, and the library will conduct a special giveaway in recognition of the event. Registration opens on March 20. For more information, contact Nikki at 708-748-3731, extension 31.
The Illinois Libraries Present series offers two virtual presentations in April.
The first, on April 4 at 7 p.m., features actor and author Danny Trejo. Trejo appeared in movies such as Con Air and Desperado, and the television series Breaking Bad and Sons of Anarchy. He discusses his very unusual path to success from an abusive home life, followed by years of imprisonment, to becoming a respected actor and advocate for troubled youth. All must register for this Zoom session.
New York Times crossword editor Will Shortz is the featured speaker for the second Zoom session on Tuesday, April 25 at 7 p.m. Shortz is the author/editor of more than 500 puzzle books and the puzzle master for NPR's Weekend Sunday Edition. Shortz created a special puzzle about Illinois which we will email participants after March 14. All must registe and may do so now.
Other Library News
The library continues Café Connections each Tuesday in April. Stop by at 10 a.m. for a cup of coffee or tea, while the supply lasts.
The library is in the process of constructing a drive-up window. Expect completion of the window in early June and will expedite the pick-up of reserved materials, returning items, or renewing library cards. Disruption to normal library hours and services should be minimal during construction.
Additional details and registration links for all April events appear on the library's monthly water bill insert (shown below) or at pfpl.org/calendar. Information on the remaining March events are here.
The library is located at 400 Lakewood Boulevard and is open for all services from 10 a.m. to 7 p.m., Monday through Thursday, and 10 a.m. to 5 p.m., Friday and Saturday. The library is not open on Easter Sunday, April 9.