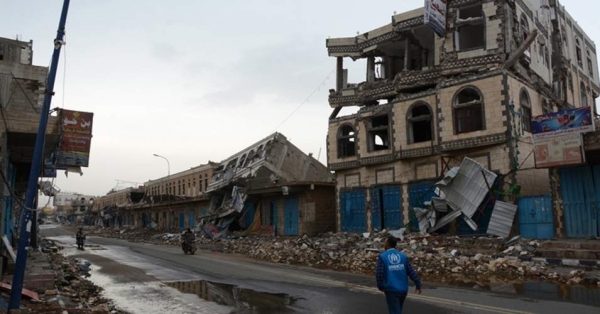 Durbin: the decision to go to war can only be made by Congress
WASHINGTON—(ENEWSPF)—March 20, 2018
By: Rosemary Piser
Today, Senate Democratic Whip Dick Durbin (D-IL) called on the Senate to pass a bipartisan joint war powers resolution to end unauthorized U.S. military involvement in Yemen. The Senate is expected to vote on the matter this afternoon.
Senator Durbin said, "The obvious question to ask is, in the 16 years of war in Iraq and Afghanistan and other places in the world, how many other times have the United States Senate and House of Representatives come together to debate the wisdom of a decision about continuing a war or declaring a war? The answer is none—not once."
The joint resolution would remove U.S. military support from the hostilities between the Saudi-led coalition and the Houthis in Yemen. In addition, the bill will force the first-ever vote in the Senate to withdraw U.S. Armed Forces from an unauthorized war.
Durbin went on to say, "At the very least, we ought to bring this case to the American people. That is our constitutional responsibility. That's why the vote this afternoon is important. Because we took an oath, each of us, when we became senators, to uphold the Constitution of the United States against enemies foreign and domestic. And that Constitution says that the people of the United States, the ones I represent in Illinois, the ones that are represented in Oregon or in Texas, are going to have a voice in this decision through us, through our debate, through our decision."
Source: www.durbin.senate.gov