Park Forest, IL-(ENEWSPF)- Main Street Nights returns to Downtown Park Forest on June 14, 2023. The popular summer draw runs each Wednesday through August 2, except for July 5.
Park Forest's new Cultural Arts Supervisor, Victor Blackful, says the goal of Main Street Nights is simply to "have fun." Blackful credits his predecessor, Chuck Sabey, who retired at the end of April. Sabey built an incredible foundation with Main Streets Nights as well as at Freedom Hall, Blackful believes.
Mr. Blackful is Rich East graduate who was raised in Park Forest. He enjoyed a twenty-year career in radio and brings that knowledge and expertise to his new position. He says this year's line-up has "something for everybody – from jazz to world music to R&B."
Most evenings begin at 6:30 p.m. on Wednesdays with an opening act geared toward families with children. The main acts take the stage at 7:30 p.m. On July 26 Movie Night, however, the Blooze Brothers perform at 6:30 p.m., prior to the movie screening.
In addition to a wide variety of food and beverage options, Four Seasons Amusements will again be on-site to provide rides and attractions each Wednesday at no charge.
Below is a glimpse of what Main Street Nights has to offer this year.
Wednesday, June 14
This year's opening act at 6:30 p.m. features Michael Taylor and the Tam Tam Mandingue Djembe Academy. Taylor has performed West African percussion music since 1994.
The award-winning Chicago-based group Funkadesi takes the stage at 7:30 p.m. performing a blend of Indian bhangra, Bollywood, reggae, and funk.
Wednesday, June 21
Ayrie King III, known as "Mr. Taps," returns to Main Street Nights at 6:30 p.m. to demonstrate various styles of tap dancing.
At 7:30 p.m., the Freddie Dixon Blues Band, a group of noted South Chicago musicians performs blues classics. Band members include Doktu Rhute Muuzic, Maurice John Vaughan, and Freddie Dixon, son of blues great Willie Dixon.
Wednesday, June 28
The South Suburban Special Recreation Association (SSSRA) begins the evening at 6:30 p.m. with several songs from their Show Choir program and a scene from their Drama Club's performance of The Jungle Book. SSSRA provides recreation opportunities for individuals with disabilities throughout the south suburbs.
The main feature of the evening will be Terrance Simien & The Zydeco Experience at 7:30 p.m. Combining elements of blues, rock, R&B, and Cajun music, the group has toured 45 countries and is led by two-time Grammy-winner Terrance Simien.
Tuesday, July 4
While not part of the Main Street Nights line-up, the village will be offering a performance by BBI at 7:30 p.m. on Tuesday, July 4. The group has twenty years of experience and covers a wide variety of musical genres covering both old classics and new songs.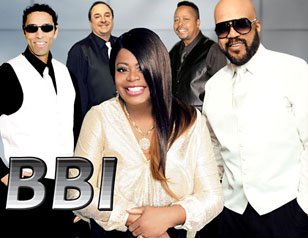 Note: There will not be amusement rides associated with this event.
Wednesday, July 12
The opening performance of the evening at 6:30 p.m. is the martial arts demonstration team known as Sideswipe. Blending martial arts such as Karate and Tae Kwan Do with gymnastics and acrobatics, the group amazes the audience with their talent, strength, and stamina.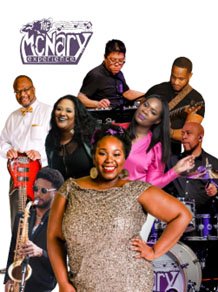 The McNary Experience takes the stage at 7:30 p.m. led by vocalist Qiana McNary. The Chicago-based group of talented performers plays a wide variety of music including jazz, funk, and soul.
Wednesday, July 19
The 6:30 p.m. performance celebrates Governors State University and the GSU Center for Performing Arts.
At 7:30 p.m. the Southland Jazz Ensemble with Ava Logan performs classic big band music with some of the finest musicians in the area.
Wednesday, July 26
Always a crowd favorite, The Blooze Brothers return this year at 6:30 p.m. marking the 40th anniversary of the original Blues Brothers movie. Featuring songs from the movie as well as other soul, R&B, and Motown hits, the Blooze Brothers and their 1974 Dodge Monaco Bloozemobile are always one of the summer's highlights.
Wednesday, August 2
Sponsored by the Park Forest Police Department, Unity Day begins at 6:30 p.m. when local talent takes the stage to perform and local agencies serving the community share information. There will be music, food, and raffles as well as a chance for an up-close view of the village's emergency vehicles.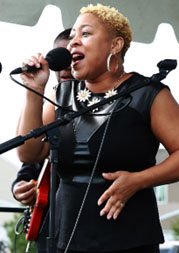 Freddie Taylor Featuring Nu Source Band closes out the Main Street Nights series beginning at 7:30 p.m. Featuring classic and contemporary R&B hits through the years, this group of talented performers has been a crowd favorite.
Restrooms are available in the Park Forest Village Hall each evening. In the event of rain, performances will be moved to Theatre 47 located at 371 Artists Walk.
More information on the groups performing can be found on the Freedom Hall Main Street Nights website.