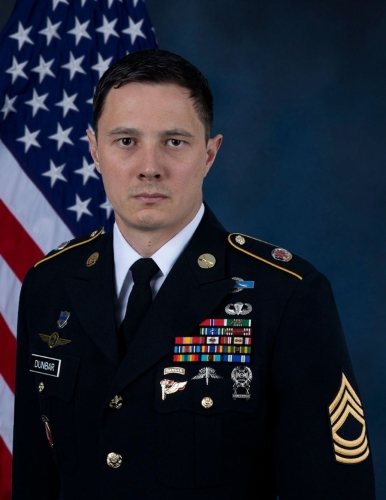 Washington, DC—(ENEWSPF)—April 2, 2018
By: Rosemary Piser
The Department of Defense has announced the death of
, 36, of Austin, Texas, a soldier who was supporting Operation Inherent Resolve.
Dunbar, died March 30 in Manbij, Syria as a result of injuries when an improvised explosive device (IED) detonated near his patrol. The incident is under investigation.
He was assigned to Headquarters, U.S. Army Special Operations Command, Ft Bragg, North Carolina.
Source: www.defense.gov