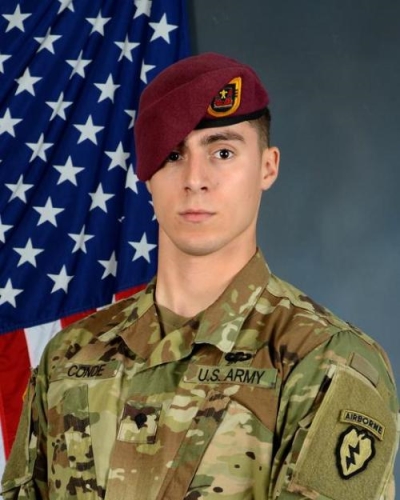 Washington, DC—(ENEWSPF)—May 3, 2018
By: Rosemary Piser
The Department of Defense has announced the death of Spc. Gabriel D. Conde who was supporting Operation Freedom's Sentinel.
Spc. 22, of Loveland, Colorado, was killed in action April 30 as a result of enemy small arms fire in Tagab District, Afghanistan. The incident is under investigation.
Conde was assigned to 3rd Battalion, 509th Infantry Regiment, 4th Infantry Brigade Combat Team (Airborne), 25th Infantry Division, U.S. Army Alaska, Joint Base Elmendorf-Richardson, Alaska.
Source: www.defense.gov