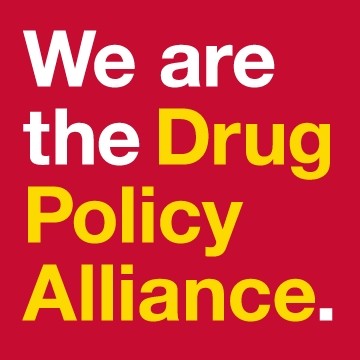 Researchers Call on Trump Administration to Ground Drug Policy in Facts and Science Instead of Fear and Stigma
Drug Researchers Join Satellite Marches Across the Country
Washington, DC. – (ENEWSPF)–April 18, 2017. On April 22, 2017, dozens of drug policy researchers and their allies will leave their colleges and universities to gather on the streets of D.C. for the National March for Science. A busload of scholars from New York City will meet up with those from Washington D.C. and surrounding areas with the simple message that drug policy should be based on facts, not fear. Researchers from around the country will join other drug policy contingents in satellite marches taking place in other cities. There are more than 500 communities hosting satellite marches.
Galvanized by the Trump Administration's espousal of "alternative facts" and its hostility towards evidence-based policy and science, scientists from across the country are picking up protest signs. The National March for Science is expected to draw tens of thousands of people in support of science.
"I'm delighted that drug researchers are coming together at the National Science March to call for evidence-based drug policies in the U.S. I've been a scholar-activist for years because I understand just how damaging it is when we base our drug policies on assumptions and myths instead of rigorous scientific evidence. Research can direct us to the true root of society's problems, which has more to do with poverty, lack of jobs, and our drug policies, than with drugs themselves. It's time we all stood up and demand our lawmakers base our drug policies on facts, not on fear and misinformation," said Carl Hart, PhD, Chair of the Department of Psychology at Columbia University.
Sheila Vakharia, PhD, Assistant Professor, at Long Island University commented: "We are at a crucial point in the US where we can either choose to fund and expand empirically-proven treatments for people living with substance use disorders, or we can continue to promote obsolete treatment approaches grounded in idealistic moralism. As someone committed to improving the drug treatment industry, I am marching to promote drug treatment that is compassionate, pragmatic, effective, and grounded in harm reduction."
For decades, drug policies in the U.S. have been driven by ideology, stigma, racism, and politics with too little reliance on research about what is effective. With the election of Donald Trump and his Administration's disavowal of science and facts, drug researchers are concerned that the divide between evidence and policy will only grow deeper.
Some examples of policy driven by fear and ideology instead of facts include:
Placing marijuana in Schedule I of the Controlled Substances Act, purporting that it is unsafe and has no medical use, despite dozens of studies demonstrating its relative safety and its benefits as a medicine for a host of ailments.
Maintaining a sentencing disparity between crack and powder cocaine of 18 to 1 despite the fact that the two drugs are merely different forms of the same substance.
Prohibiting or failing to fund harm reduction services proven to reduce overdose and blood-born disease transmission, such as syringe exchange programs, supervised injection facilities, and heroin-assisted treatment.
Trump's pro-police and "law and order" rhetoric and racially coded language about crime in urban areas suggest he's unlikely to support drug decriminalization or alternatives to incarceration – approaches also supported by research. Instead, he's promised a national stop and frisk program that will likely increase racially biased policing and drug arrests.
"So many lives lost, including my dad and my brother, to death and excessive incarceration, because politicians ignored scientific evidence for more than 45 years waging the failed war on drugs. How many more?" asks Jasmine Tyler of the Open Society Foundation. "I'm joining the Science March because no family should have to suffer because of ignorant politicians, and drug policy must be grounded in science to address the crises we're facing."
Researchers are also concerned by his proposed cuts of $1.2 billion to the National Institutes of Health, which funds the vast majority of the research on drugs and drug policy in the country. As the nation grapples with how to respond to a rise on opioid overdose deaths, researchers are calling for approaches proven effective by science, such as harm reduction and treatment, and for more – not less —  research into how to save lives. In addition, Trump's proposal to cut the Affordable Care Act and Medicaid Block grants, if successful, will impede access to substance use treatment in those areas a hardest hit by the opioid epidemic.
"As a physician and researcher, I am so pleased to march with my colleagues for science. Science is and should remain the cornerstone that guides medical treatment and health care policies. This is particularly important for treatment and policies that focus on substance use, which have historically not been based on science," Chinazo Cunningham, MD, Associate Chief of the Division of General Internal Medicine and Professor of Medicine at Albert Einstein College of Medicine and Montefiore Medical Center.
"We felt it was important to march because evidence-based policy is under attack, and the gains we've made to ground drug policy in the research about what works are threatened. Evidence-based drug policy can save lives. We cannot afford to return to the failed drug war tactics of the past," said Jules Netherland, PhD, director of the Office of Academic Engagement at the Drug Policy Alliance.
Related Material:
Huffington Post
Why We March: Drug Policy Researchers And Allies Take To The Streets For The National March For Science, By: Julie Netherland and Sheila Vakharia, April 17, 2017 — http://www.huffingtonpost.com/entry/drug-policy-national-march-for-science_us_58f5293de4b0da2ff8627aa6?5tr
American drug policies have a problem – they've been driven by fear rather than facts for over a century. Although there had been notable gains over the past eight years towards more evidence-based drug policy, many worry that we may be heading in the wrong direction under the Trump administration. That's why on April 22nd, drug policy researchers and advocates are taking to the streets of D.C. for the national March for Science, wielding facts and compassion in the face of ignorance and hatred.
From the first opium laws in the 1800s targeting Chinese immigrants to the crack laws of the 1980's which disproportionately criminalized and incarcerated black men, the history of drug policy in the US illustrates how racism, xenophobia, and stigma can be weaponized in the name of "public health" and "safety." Paradoxically, the evidence suggests that drug prohibition has actually contributed to poorer health outcomes and higher mortality rates among drug users, while also facilitating the growth of an illicit drug market which threatens the safety and well-being of people around the globe. In addition, targeting racial and ethnic minority groups for harsher penalties has had a ripple effect on individual users and their communities by depriving them of social and familial supports as well as economic opportunity.
There are some serious barriers to expanding our research-base in regards to drugs and drug policies; largely due to limited funding for research with scheduled substances and little incentive to challenge the status quo. Drug scare tactics work ― they befuddle, confuse, and terrify the public and policymakers alike while justifying an even harsher crackdown on users. Images of face-eating zombies to crack babies are more mobilizing than the reality that the vast majority of people who use drugs never get addicted or the therapeutic benefits of some substances, such as marijuana, are worth exploring.
Many American policymakers continue to think they can arrest their way out of our drug problems even though evidence shows that a "tough on drugs" approach is more harmful (and costly) than helpful. A look abroad shows us that nations which have decriminalized drugs, embraced harm reduction, and expanded treatment access have demonstrated positive outcomes for the health of drug users and their communities-at-large. At the same time there is a growing number of American lawmakers who have been forced to face the limitations of prohibition at home, realizing that evidence-based strategies offer a promising alternative to an overreliance on the criminal justice system as a solution to the public health problem of substance use.
But the good news is that there is a lot of solid research about drugs and drug policy, including high quality, accurate information about a range of substances, and what to do about them. Drug and drug policy research is a rich, interdisciplinary field that can help us sort the fact from the fiction and, more importantly, help us make smart policy choices that will improve the health and safety of individuals, families, and communities.
Take the current opioid crisis as just one example. A large body of research from Canada and Europe has shown that drug consumption rooms (safe and hygienic places where people can use drugs) can reduce overdose deaths and the transmission of blood-borne diseases, while linking people to treatment, medical care, and services. Once viewed as too controversial to be implemented in the U.S., several jurisdictions are now seriously considering them. Research has also given us life-saving naloxone – a medication that reverses the effects of an opioid overdose and has been responsible for saving thousands of lives. And thanks to science, more and more people are finding help through medication-assisted treatments, such as methadone and buprenorphine, for opioid use disorders.
While these signs of progress are encouraging and desperately needed, the Trump administration's disdain for science and approach to drug policy are worrisome. Trump not only eschews science, he is actively undermining it. For example, under Trump's budget proposal, the National Institutes for Health would take a $1.2 billion cut focused primarily on research grants. NIH is responsible for the vast majority of drug research in the country. His desire to gut the Affordable Care Act and move to Medicaid block grants will make access to substance use treatment all the more difficult, especially if it is no longer considered essential health coverage. And his racially coded "law and order" rhetoric, along with the appointment of old school drug warriors, like Attorney General Jeff Sessions, marks a return to a punitive drug war strategy of the past that a significant body of scholarship has deemed an abject failure.
We know better, and we must do better. Scholars who work in drug policy and all those who care about effective, evidence-base drug policy cannot stand by and watch all the progress we've made be undermined. Too much is at stake. That's why it's time for researchers to leave their labs and their classrooms and take to the streets. It's time to turn from the misinformation, fear, and stigma that too often drive drug policy and insist on approaches that ground our policies in science and compassion.
Jules Netherland is the director of the Office of Academic Engagement at the Drug Policy Alliance.
Sheila Vakharia is an assistant professor at Long Island University.
This first appeared on the Drug Policy Alliance blog.
Guardian
Science strikes back: anti-Trump march set to draw thousands to Washington; Scientists are ditching their labs for the streets in a mass protest against the Trump administration's war on facts, but will the effort resonate with skeptics? By: Oliver Milman, April 18, 2017 — https://www.theguardian.com/environment/2017/apr/18/donald-trumps-march-for-science-washington-climate-change?CMP=Share_AndroidApp_Gmail
Source: http://drugpolicy.org